Handmade, made-to-measure curtains
Every Dressing Rooms curtain is handmade to your exact specifications, to fit your style and space.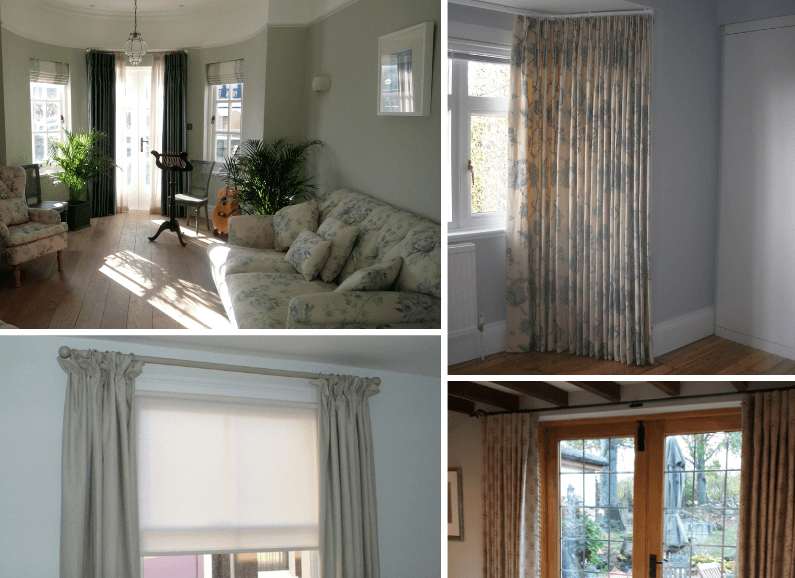 We'll provide all the advice you need on the perfect choice to create the look you want.
Pencil pleat tape headings
Puff ball
Classic hand-pleated pinch pleat
Goblet pleats
Modern wave
Eyelets
With or without pelmets or valances
Unsure what these terms mean? We'll talk you through every option.

Karen provides an amazing service and is very talented – she's just wonderful and we are really happy with the solution she came up with for our front door. Before Karen made and fitted our curtain that is attached to our front door (so no problems opening/closing it), we had cold air coming in through the glass and small gap at the bottom. We didn't want a huge thick curtain that made opening and closing the door a pain and also wanted something that looked nice. Karen's solution is perfect! We love the fabric and the look of it and most importantly, we finally have a much warmer house!! Highly recommend!
– Mrs M Fenn, Worthing