Bespoke curtains, blinds, poles and accessories
We design, hand make and fit bespoke curtains and soft furnishings that perfectly match your vision and lifestyle.
Completely redesigning your home? Want to freshen up a tired or dated look? Whether you know exactly what you want, or you need help to make your ideas pop, we'll join you in your project.
Karen and her team will bring expert advice, creative design and meticulous finishing. We're your sounding board: taking your ideas and helping you work out exactly how to realise them.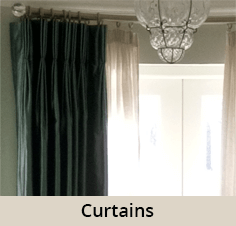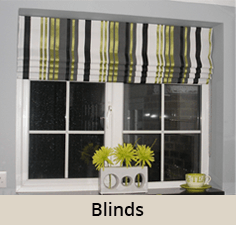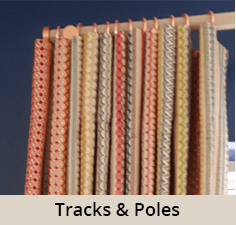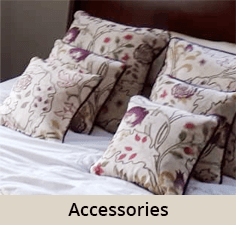 Dressing your Rooms to Perfection
An initial phone call. We'll have a chat to find out what you'd like, so that we begin to formulate idea and bring the right fabric books when we visit.
Your free consultation. Karen will visit your home, listen to your ideas and work with you to develop a plan. You'll get to browse through our fabric books and choose your favourites. We'll also take any measurements needed.
The design stage. We'll carry out any research needed to find the perfect fabrics and solutions to tricky problems such as unusually shaped windows. We'll return to your home to agree all specifications and create draft designs for your approval.
The installation. We'll return with your finished designs and accessories, and fit them into your home. Every curtain hook threaded, every pleat placed, every cushion plumped.
The first step is your free consultation, in your home. There's no risk to you and no fee to pay if you decide not to go ahead (though the vast majority do).
Most of our clients are based in Sussex or nearby, but we are sometimes able to work with clients further afield.

Karen provides a highly professional yet friendly service. She is ready with advice when asked but does not impose her views so that we ended up with the effect we wanted having had her guidance as a sounding board, not a dictate. Even on a straightforward and relatively simple job, there are numerous small decisions to be made which are best considered by an expert…….we were so pleased with the end result that we have just gone back for more.
Mrs. Savage, Storrington
Are you an interior designer?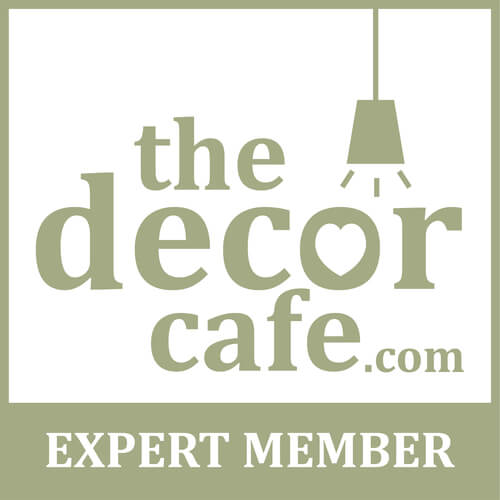 We also work with trade and commercial clients. If you're an interior designer, we can work with the designs you've created for your clients.