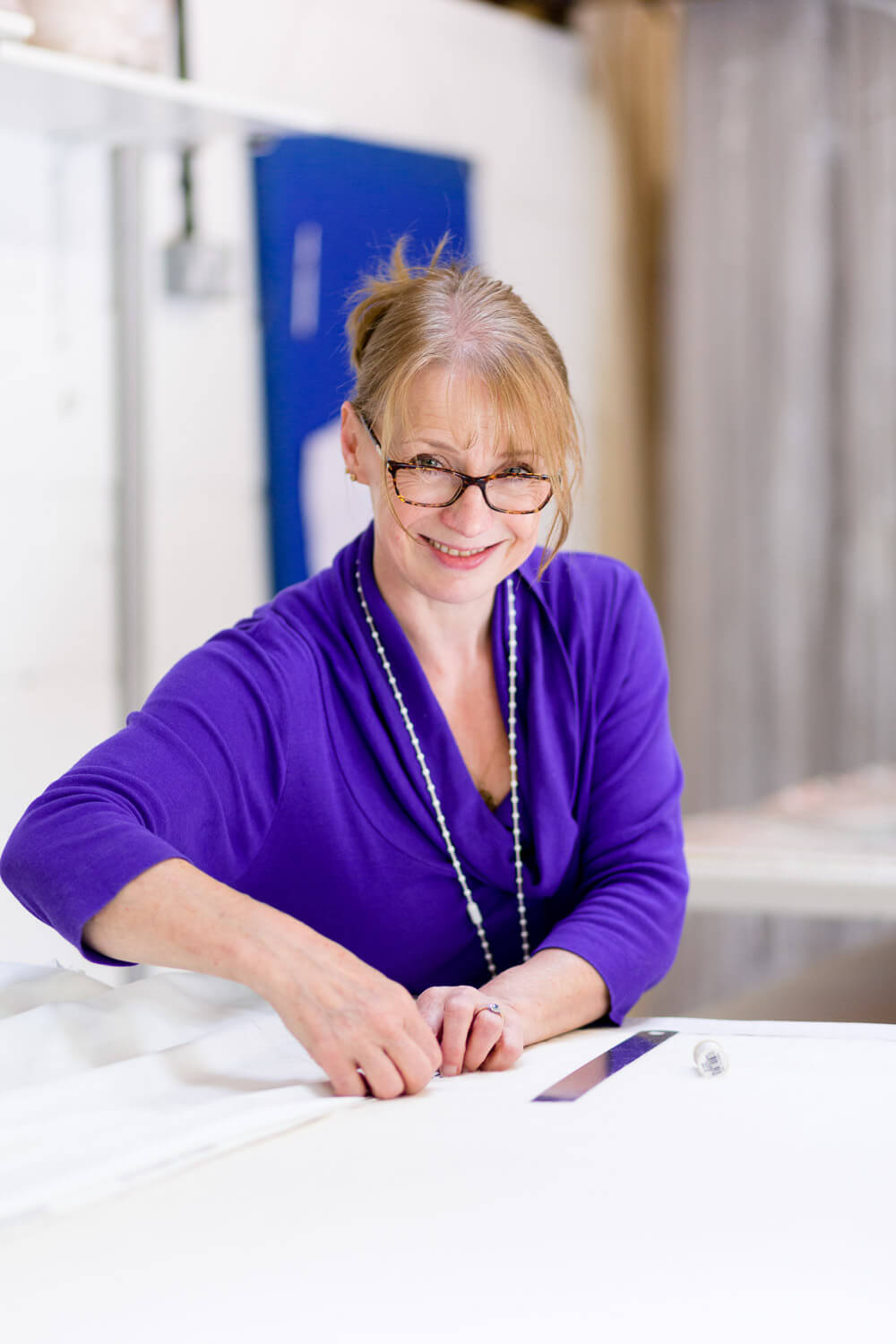 Karen Rainford, Curtain Maker
I'm Karen, curtain maker, designer and former NHS radiographer.
I live and work in West Sussex with my family. When I'm not making curtains, you'll often find me socialising with friends, practising yoga and, when the mood takes me, flying around a pole at a pole fitness class (not a curtain pole, though).
I grew up with a feel for fabric and a passion for design, but I also knew I wanted to work directly with people. That desire led me to a happy and successful career as a therapy radiographer in the NHS.
But the desire to create never left me.
And when my first child was born, my much-loved NHS career suddenly wasn't so workable. That was the opportunity I needed…and Dressing Rooms was born on my kitchen table.
Your personal, in-home design service
You could measure your windows yourself, click a few buttons, and have a new pair of curtains land on your doorstep a few days later.
So why use me?
Dressing Rooms is about more than curtains and fabrics – it's about homes, spaces and design. I'll visit your home personally, not just to measure, but to get a feel for your space, your needs and your vision. When you work with Dressing Rooms, you don't just get a new pair of curtains…you get a design project, guided by an expert eye. You get two decades of of knowledge, experience and vision.
There's no 'ordering online and hoping it looks OK'.
As soon as I step into your home, I'll begin to understand your space, your ideas, your lifestyle and your passions. The project that results will be executed with flair and precision, from the moment I ring your doorbell, to the final fitting.
Contact me to help you to Dress your Rooms to Perfection!
Trade and commercial enquires welcome.

I have been using the services of Karen at Dressing Rooms for approximately 2 years now and have been more than pleased with the standard of work, Karen is most helpful and can fit in with your schedule and generally will go out of her way to keep to deadlines if required.
Mrs. Hemmingway, Horsham